Get Behind The Wheel
Everyone Deserves The Chance
To Learn With Scholar's Forum
Preparing for NEET or IIT JEE in Lucknow? Join Scholars Forum – Trusted by thousands of Lucknow students for IIT JEE, NEET Preparation by Top Faculty, Online and Offline Classroom and Extensive Study Materials. Join a Demo NEET, JEE Class in Lucknow now.
IIT-JEE and NEET Coaching.
Start your career with the Scholar's Forum today
Testimonials
Here's what our happy students had to say about Scholar's Forum:
Why to JOIN Scholars Forum for IIT-JEE, NEET (UG) Preparation in Lucknow?
Nikhil Singh Negi
Harshwardhan
Pragya Upadhyay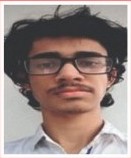 Mohammed Taha
Ayush Sethi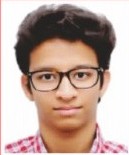 Tanishq Chourishi
B. Arjun
B. Ved

Yashwant

Alok Shukla
Akanksha Singh